"What we think, we manifest." We have listened to this wise quote many times but today we have Dr. Taara Malhotra, India's famous spiritual healer, psychic energy expert, Tarot card reader, Numerologist and the maiden author of book "Mindful Miracles". She will be talking in detail on how we can use Law of Attraction in our everyday life. Her first book which was launched recently also details how to practice Law of Attraction in daily life and invite abundance and joys in your life.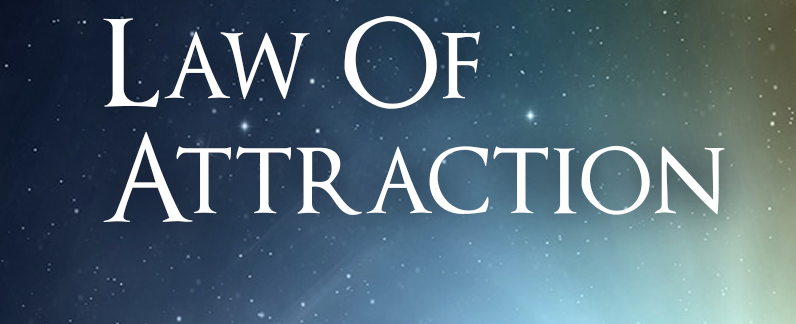 Most of us happen to float along in life, not necessarily paying much attention to our actions in everyday life, our decisions or even their consequences. In the 21st century, life moves at a rapid pace. We don't think we have time to stop and reflect for even a moment. Everyone is hustling to get by, and stopping for even one moment feels like one is being left behind by the world.
Dr. Taara Malhotra says, "Living in a cycle of work, eat, sleep, we tend to become passive observers, onlookers into our own lives. We slowly detach from our actual selves, our wants, our goals, and become machines working day in and day out for a check. The knowledge of Law of Attraction helps us to wake up to the fact that everything that is happening in our lives is only the result of what we are constantly feeling and thinking. This fact can liberate us from the position of a passive observer to a proactive one."
The Law of Attraction is the new thought spiritual belief that positive or negative thoughts bring positive or negative experiences into a person's life. The law works through the power of focus. There are certain practices one must follow to implement the Law of Attraction, because it is not something that works wonderfully with irregularity or irresponsibility. The Law of Attraction is a powerful tool, and it must be used in the most productive way.
Dr. Taara Malhotra has explained three important ways in which you can use Law of Attraction in everyday life –
to incorporate it in everyday life could be to manifest positivity, visualize your dream day, and practice the art of letting go. These are beginner's steps to eventually make an evident change in your life. To begin with it, one must manifest positivity in his or her life. As the perspective of life shifts from a negative aura to a positive one, life becomes significantly easier.Law of Attraction in Everyday Life to eliminate negative thoughts of anxiety, worry, fear and dread by deliberately focusing on what you want.
These feelings are paralyzing and sometimes swallow up a person's days on end when struck with them, but one must keep in mind that even though these might not be completely eradicated immediately, a conscious effort to do so needs to be made. During the day, if you happen to observe your mind drifting towards negative thoughts, immediately think about something that makes you feel good or visualize the experiences you want to attract.
This changes your focus from a negative one to a positive one to manifest your goals into your life, you can wake up each day and visualize the day you'd like to experience. It's important to know how you want to experience the world, and actively try to make that come true. Dr. Taara Malhotra recommends you can form mental movies in your mind and picture the life you want to live during the day. By consciously visualizing what you want, you shift your vibration focus, and it makes you work towards achieving that life. When you align yourself with what you want, you start to attract everything you visualize.
We asked Dr. Taara Malhotra how to make Law of Attraction work for us; to which she answered – "There is another crucial step in making the law of attraction work in your favour. To fully unleash the power of the law and manifestation, you must practice letting go. Attempting to figure everything out will only lead you to more confusion and indecisiveness. Only focus on performing actions that can be performed by you and making the choices that align with your values and goals and leave the rest up to the universe to take care for you." Law of Attraction in Everyday Life.
There is of course much more to the Law than the mentioned practices, and a lot more complexity and depth to its workings. You can read more about the same in Dr. Taara Malhotra's book 'Mindful Miracles' or connect with her through Instagram (@taaramalhotraofficial) and take personal counselling. Understanding how the Law of Attraction works in life can help one deliberately attract what he wants. Starting with these small steps, one can work upwards and apply the power of manifestation of the law of attraction to bring happiness and success into their lives.
In case you want customized healing sessions or consultation for Law of Attraction in Everyday Life , you can connect with Dr. Taara Malhotra through her Instagram or DM her at twitter also. Her profile is verified @TaaraMalhotra on twitter.
Connect Us on Whatsapp- Dr. Taara Malhotra- 9873456004 
Instagram:- Visit our Instagram
Twitter:- Follow Us on Twitter
Facebook:- Follow Us on Facebook

Read More Blogs: