Vastu Tips are Super Beneficial for Your Home Dr.Taara Malhotra
Vastu Shastra needs no introduction; we all are aware how significant it is in creating good vibes in your home or work place. Today, Dr.Taara Malhotra, the top Vastu Shastra expert of India, will be sharing with us some of the lesser-known Vastu tips to make your home peaceful and joyful and your work place a magnet of money-making energy.
According to Vastu Shastra, there is a particular direction and position for each one of your structures and possessions.The same is mentioned in the Bhawan Bhaskar and Vishwakarma Prakash and similar other texts. Dr.Taara Malhotra says that an ideal home should have its main gate either facing the east or north. This ensures that your house does not have any Vastu dosh. She has shared these following tips which you can implement in your home.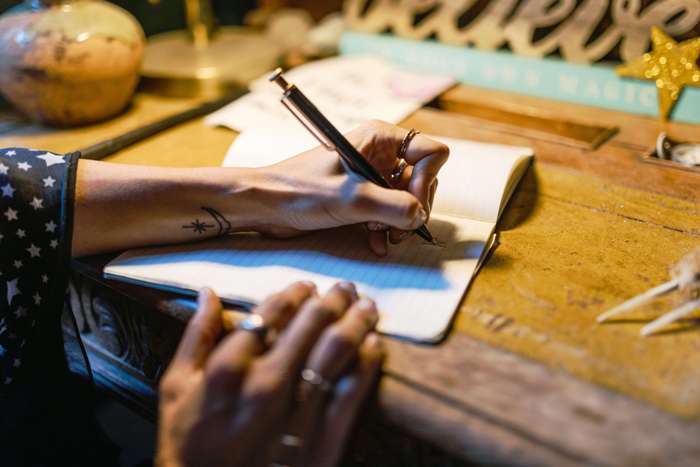 East
This is the direction of the Sun. This is considered the origin of positivity and energy. This is from where the bright Sun enters your home. You should either put your main gate or your large windows in this direction.
West
Your kitchen should preferably be in this spot. If you want to design a washroom, the west is a perfect spot. But make sure that your kitchen and bathroom are not adjacent or even close to each other.
North
The north direction is perfect for your doors and windows. You can also place your balcony and wash basin in this direction including your main gate as well which is considered highly optimistic.
South
The south direction is not meant for your washrooms or any kind of open space that you want to design in your house. Remember not to place any windows or doors in this direction either.
North-East
This direction is also called the Ishan direction. It is considered the place of water. You can get a swimming pool designed in this spot or even your poojaghar, including the main gate.
North-West
This is also called the vayavyadisha and it is highly suitable for your bedrooms, garage, and also your storage rooms.
South-East
This is the Agneya corner of your home and it is perfect for your kitchen stove, boiler, transformers, and electrical equipment.
South-West
Also known as the NetratyaDisha, this spot is not suitable for doors and windows. Construct a bedroom or cash counter, or storage for machines.
---
Along with these main points, some small tips related to Vastu Shastra are shared below
Construct an aangan, small or big
Shrubs to plant: tulsi, jamfal, neem, gooseberry, and pomegranate
Plant shrubs that flower seasonally for more positivity
Burn Guggaldhoopin your home at least once a week
Grind wheat with nagkesar and Tulsi leaves
Putt cloves in a mustered oil lamp
Offer water to the Tulsi plant every Thursday
Sprinkle of few droplets of milk on the tawa before making rotis
Feed the first roti to a cow
Three doors in a row are not good Never keep dried flowers
Keep a picture of the saint you followin a sitting position
Never keep broken items inside your house
Put a picture of a green landscape in the southeast
Fix any leaking taps
Invest in furniture pieces with rounded corners
Keep your Tulsi plant in the east direction or close to your poojaghar
Read More:- If Black Magic Really Exists and Can it be Reversed?
---
Good Luck Tips From Vastu Shastra
Drainage
Vastu Shastra is an ancient practice that keeps you happy and prosperous. Houses constructed on the principles of Vastu Shastra have positivity and happiness. Because there is a dearth of good land for houses, getting one constructed according to Vastu Shastra is extremely difficult. But you can still follow a few of its principles.
Main Gate
It is better to have your main gate located in the northeast direction. You get riches and prosperity from all directions.
Bedroom
Your bedrooms should be located in the Southwest direction. You can also get the bedroom of the eldest person in your house constructed in this spot.
Kitchen
The kitchen should ideally be located in the southwest corner of the house. Store drinking water in the northeast direction of the kitchen.
Washrooms
Your washrooms should be in the south or southwest.
Study
Your study room should ideally be located in the east or north or in the centre of the south of the house. Sit against the south or west wall facing north. There should be no door or window facing your back.
Electronics
The ideal place for all your electronics is the south direction.
Marriageable Individuals
Make sure that their bedroom is located in the south of the house.
Centreof the house
This area should be empty and should have not pillars or beams
You must take Vastu consultation if you notice some unusual or regular mishaps happening in your residential place. You can also take customised advice from Dr.Taara Malhotra or book a visit or Vastu Consultation with her directly. You may visit her website and book your appointment at www.taaramalhotra.com
---
Read Also:-
---
You can connect with Dr. Taara Malhotra via her websit or through her official Instagram handle @taaramalhotraofficial and ask her questions and issues that you wish to heal. Tarot Card reading is very useful when you are stuck or have doubts about a prominent situation in your life, as Dr. Taara Malhotra will explain to us. Readers of coffee cup reading in India gain insight into past, present, and future using this technique.
Connect Us on Whatsapp- Dr. Taara Malhotra- 9873456004 
Instagram:- Visit our Instagram
Twitter:- Follow Us on Twitter