Attracting Money with Gris Gris Bag & Mojo Bags; Dr. Taara Malhotra tells how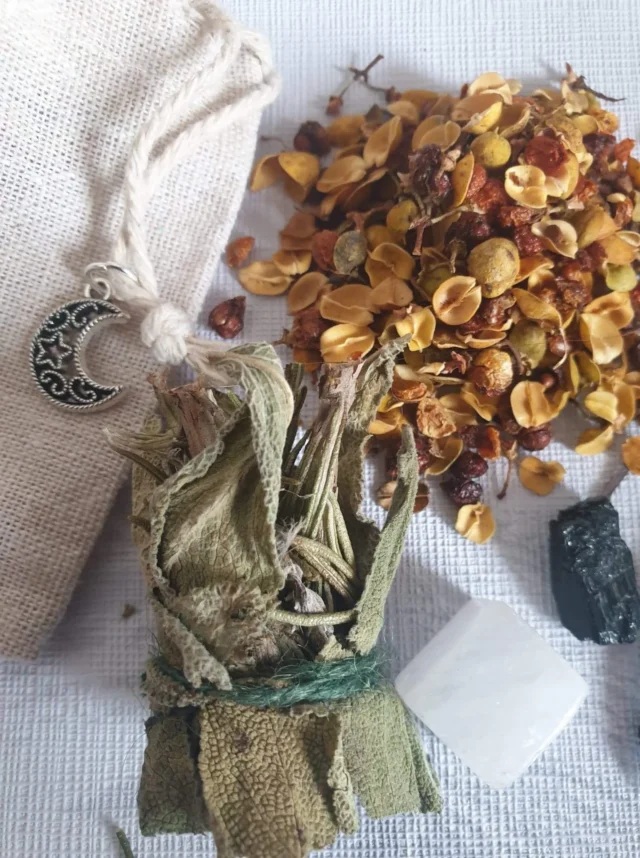 Money, everyone wants it but a very few know how to attract it in your life. Yes, you can attract money in your life with your mindset and using psychic energy practices like Gris Gris nags and Mojo Bags. We have with us Dr. Taara Malhotra, India's renowned Numerologist and Tarot card reader based in Delhi and Gurgaon. She is known for guiding many t achieve their potential and live their dream of best life. She is also an expert in manifestations and the Law of Attraction. She will be sharing with us how Gris Gris bag and Mojo bags can be used to attract money.
"The first change you need to bring in yourself to become a money magnet is to cultivate Abundance Spirit. Because if you operate from lack spirit, you would never be able to attract money in your life. I recommend adopting gris gris or mojo bag for financial growth. Gris gris or Mojo bag is the modern term for a small cloth bag which people carry for good luck. These bags are usually small and contain herbs, stones and other sacred items which are part of the people's belief systems. Their main purpose is to ward off evil, protect people when traveling and bring good into their lives."
Various communities and cultures across the world have since centuries been using mojo bags, which are called by a number of other names such as gris gris bag, conjuring bag, tricken bag, lucky hands, spell sachet or root bag. It is believed that the mojo actually is a flannel bag containing a prayer, an amulet or some magical powers that help people live a life of contentment and purpose.
The practice of gris gris originated in Africa and then spread to other parts of the world. This is how it was adopted by voodoo practitioners.
The mojo bag is handcrafted according to the person's astrological sign and contains positive energies which have the power of intention, transformation and positivity. Though the contents of the mojo bags vary from person to person, these are chosen based on the astrological sign, the ruling planet of the astrological sign and the element that rules the sign.
Mojo bags are created for someone to bring them good luck and money. Whatever the name, these bags are used for collecting the nature's bounty to bring about positive spells and change lives for better.
How to make a gris gris bag?
For making a gris gris bag, people use a talisman or amulet, incense, herbs, oils, herb candles, personal items, some written inscription and powders so as to gain prosperity, money and good luck. In India, mojo bag is also called a 'potli' and its colour depends upon the intention that one has while making it.
"A few factors to keep in mind while making the gris gris bag for money are: Buy a green bag and put an odd number of herbs, stones, oils, unique gems and spices in it that represent prosperity, make it during the waxing moon as it indicates growth, put herbs that resemble money and find a calm and sacred space to create it. Green color will help you achieve prosperity."
This was another specific tip shared by Dr. Taara Malhotra who can help you more in dealing with any type of financial challenge or social issue. She offers her consultation and you may connect with her through her website or on Instagram @taaramalhotraofficial.
You can go and meet her in Gurgaon or Delhi and take consultation on financial growth through psychic energy practices and remedies.
How to use gris gris bag?
People believe carrying a gris gris bag will help them achieve or obtain whatever they have intended. Mojo bags are convenient to carry around and can also be put under the mattress or in the pillowcase, kept in the front pocket, placed in the locker, hung from the rear view mirror or in the window where you can see it every day. Carrying it around with you will allow the spell to be with you always. These may be small enough to take anywhere, but they have the powers to transform you. The placement of the mojo bag thus depends on suitability.
The mojo bags have to be energized from time to time. In order to energise your mojo bag, one needs to spell some specific affirmations and offer prayers on it every week.
The mojo bag or the gris gris bag should always be in a good shape. If the mojo bag you have been carrying has tattered, there is a proper way to dispose it of safely.
In case the person has lost his or her bag or it has been stolen, they should contact the healer to make another bag with the same intention for you. There is no bar on the number of mojo bags that a person can have and really depends on how many problems or blues a person wants to address and get rid of.
check her website www.taaramalhotra.com for more details.
Connect Us on Whatsapp- Dr. Taara Malhotra- 9873456004 
Instagram:- Visit our Instagram
Twitter:- Follow Us on Twitter

Read More Blogs: