7 Aspects of making Manifestations work in 2022- Dr Taara Malhotra
Look around and you would see people using the phrase "Manifest it"while they drink tea or coffee! No wonder, manifesting has become the buzz word and fashion statement. Anyone who achieves something accredits it to manifestations. So does manifesting really work? And how does it work? We have a Law of Attraction expert, a life coach and the best numerologist  in Delhi Dr.Taara Malhotra with us to talk over what manifesting means and how to manifest your dream life.
What is Manifestations
"Manifesting means thinking something in mind and then giving it a concrete shape in reality; in fact, it is an extended version of the Law of Attraction which says thoughts becomes things. Manifesting is based on Vedic philosophy that says that your mind, body and soul are aligned so whatever you think comes true."
Since Dr.Taara Malhotra often takes workshops on tarot card reading, numerology and manifestations in Gurgaon and Delhi; we asked her if she is aware "how to manifest" shows 1,01,00,00,000 results on Google. She told us that she gets numerous queries for counselling and teaching Law of Attraction and the Art of Manifestations everyday on her website www.taaramalhotra.com and personal requests on Instagram DM as well.
"If I have to define manifesting;I would call it a self-help exercise that means focusing on your thoughts intentionally while keeping a desired outcome in mind. I would describe manifestation as an extended version of visualisation which all of us have been doing since childhood. But now because it has earned some fancy words, it has become very important. Remember, whenever you cut the birthday cake, you blow a candle wishing for something. That was manifesting with candles energy."
Dr.Taara Malhotra explained that the Universe listens to all of us and supports us in our endeavours of getting what we want. There are so many books like Alchemist by Paulo Coelho in which the poor shepherd boy gets everything, from riches to kingdom to his lover; because he had the courage to follow his dreams. We asked her does manifestation mean only writing in diary and nothing else?
Does Manifesting really work?
"Manifestation means thinking about what you want in life, imagining that you already got it, thanking the universe for giving it to you and then doing every action in sync with that thought or idea. For example, so many youngsters attend my workshops on manifestation. I met this 21-year-old girl who wanted to be the CEO of a company before she turned 30.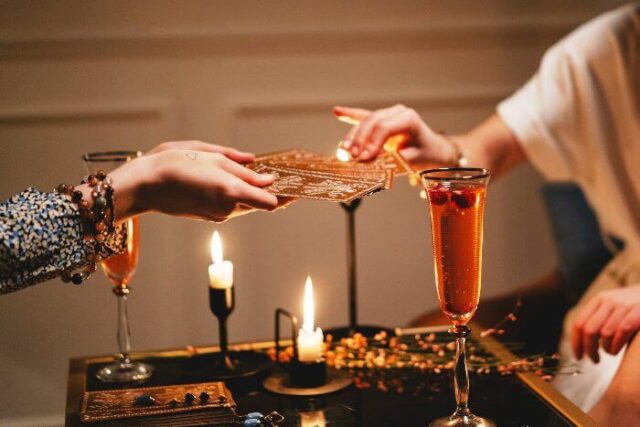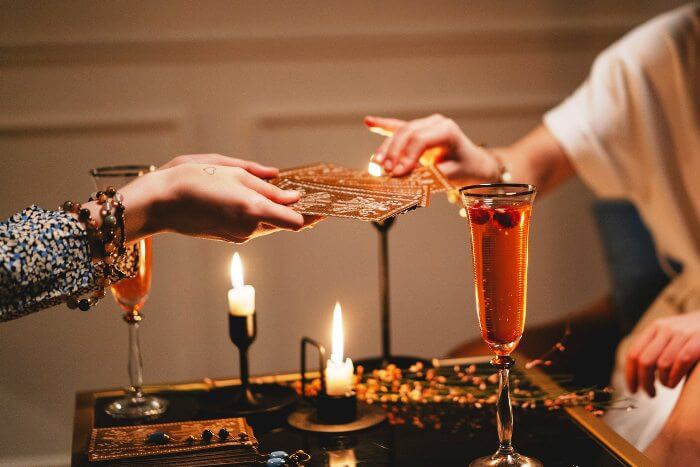 I told her that you must manifest daily,write your gratitude journal daily and you should focus on your MBA preparation also. She understood ad enrolled for her coaching with one of the top MBA coaching institutes. She cracked the CAT exam and it's been six years now. She's doing really good and she is with her corporate growth. So yes, manifesting works!"
7 Aspects of making Manifestations
Dr.Taara Malhotra, Delhi's leading numerologist, tarot card reader and Life Coach has recommended following things for achieving success with manifestations –
Goal Setting– Be clear about your goal. One must know what is it they want and what are they manifesting for
Clear Intention – You must set your intention clear for example if you want a bigger home; why do you do you want it? Do you want to rent it to others or you want your family to enjoy the comfort?
Action – The most important aspect is to act in the right direction. So if you want to make money in stock market, you need to buy some stocks.
Gratitude – Be mindful of every single action towards your goal. Gratitude is the key to manifestation. Even if you encounter failure in the beginning, make sure to thank the Universe. You must write a gratitude journal every day if you are into manifestations.
No Resistance – Let go of any resistance and practice acceptance. Ristance is the biggest obstacle in Law of Attraction. You must cultivate an accepting attitude and honour whatever the Universe grants you. You shouldn't resist anything that comes in your journey.
Stay positive– Some people lose their enthusiasm and positivity even before half the journey is complete. The real reward comes to those who stay positive even in adverse situation. You cannot succeed in life or fulfil your dreams if you have this constant habit of complaining or comparing.
Trust – Trust is the most important factor. Even the medicines work, if you trust the doctor. You have to walk forward in life with a trustful mind-set. Doubts bring obstacles. So, Manifestations work when you are full of trust and surrender to the Universe.
These seem to be Lucky 7 aspects of making Manifestations work.Those who find the article useful, can drop their comments. And those who want personalised guidance on the same or any matter related to Numerology, Vastu guidance, Tarot Card reading, business growth, personal growth, life coaching, psychic healing; can meet Dr.Taara Malhotra in Delhi or Gurgaon. You can also connect with her online
Read Also:-
---
You can connect with Dr. Taara Malhotra via her websit or through her official Instagram handle @taaramalhotraofficial and ask her questions and issues that you wish to heal. Tarot Card reading is very useful when you are stuck or have doubts about a prominent situation in your life, as Dr. Taara Malhotra will explain to us. Readers of business & career consulting services gain insight into past, present, and future using this technique.
Connect Us on Whatsapp- Dr. Taara Malhotra- 9873456004 
Instagram:- Visit our Instagram
Twitter:- Follow Us on Twitter
There are many more things that you can change in your signature to attract prosperity, blessings and good luck. For that you can book a personalized session with Dr.Taara Malhotra on her website www.taaramalhotra.com or connect with her at Instagram at @taaramalhotraofficial